Bridge World for Akashi-Kaikyo Bridge
Bridge World for Akashi-Kaikyo Bridge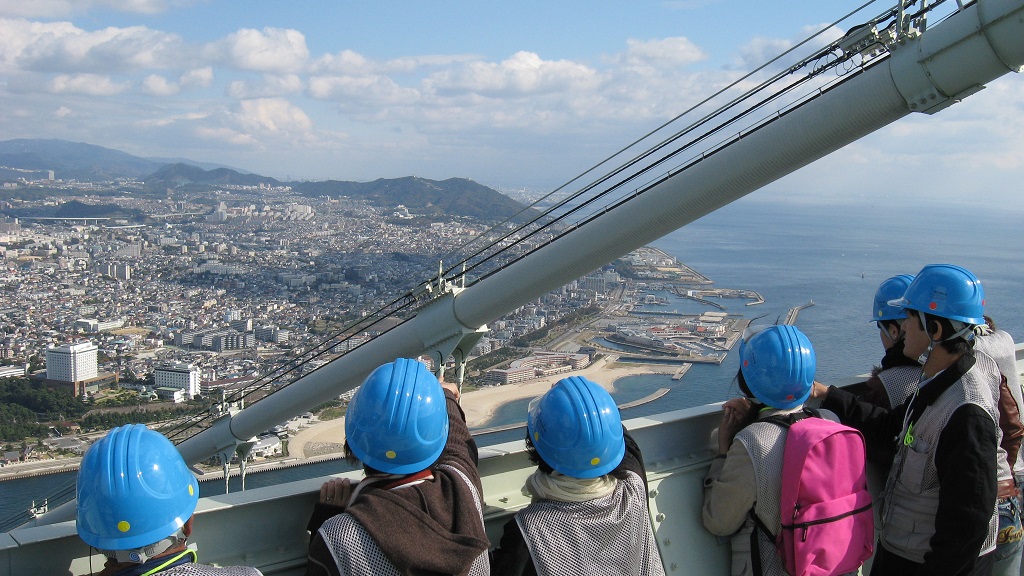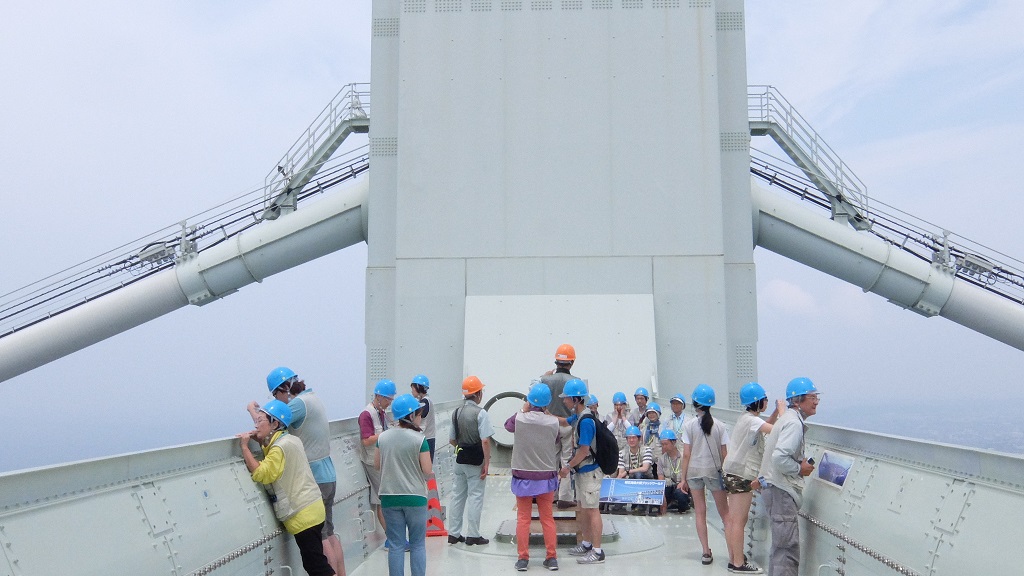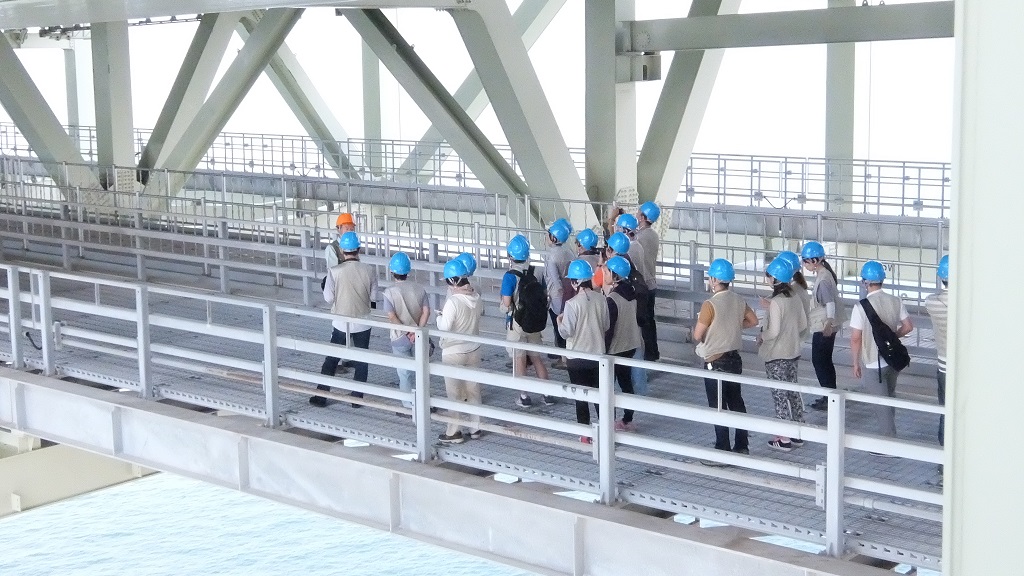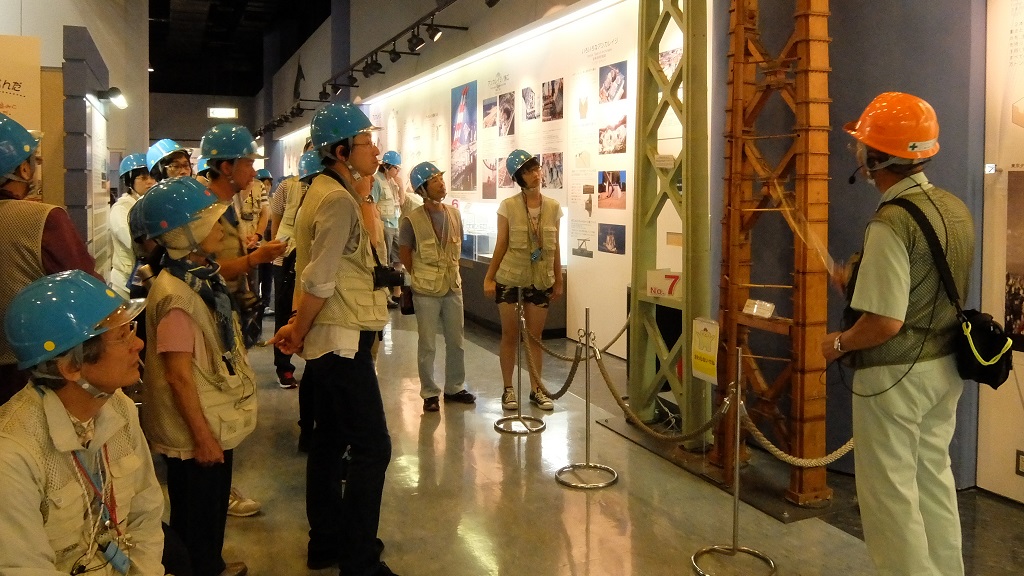 The Akashi-Kaikyo Bridge is the longest suspension bridge in the world, with a central span of 1,991 meters. Tours will take you through the maintenance passageway, which is usually off limits, and to the Bridge tower 300 meters above sea level to enjoy the 360° panoramic view.
Program Overview
Sample Plan
1. Learn about Akashi-Kaikyo Bridge at the Akashi Kaikyo Bridge Exhibition Center
A fun, easy-to-understand overview on the construction, hidden technology, and history of the world's longest suspension bridge.
↓
2. Walk from the Akashi Kaikyo Bridge Exhibition Center to the Akashi-Kaikyo Bridge Go down the wide maintenance passageway for about a 1 km walk, 50 meters above sea level. You will be walking in midair, looking down on ships passing by below.
↓
3. Ride the elevator to the tower top Arrive at the 98th floor (about 300 meters above sea level) in about 2 minutes. Without any glass or ceiling to obstruct your view, you will have a magnificent panoramic view of the ocean around you as you stand 300 meters above the water.
■Tour overview
・Tours given from April 1 to November 30, from Thursday to Sunday. Tours are also given on holidays.
・Tour times
【Morning】
Registration: 9:15 - 9:30 Tour: 9:30 - 12:10
【Afternoon】
Registration: 13:15 - 13:30 Tour: 13:30 - 16:10
■Tour fee Adult: 3,000 yen Middle school student: 1,500 yen (show your student ID)
Notes
* Please note that advance reservation is required.
* Please note there are certain conditions for the tour, such as footwear and clothing. Please visit the website below to read and understand the conditions and cautions before making your reservation (consent is required for participation).
* Credit cards are not accepted. Please bring cash to make your payment.