2020.04.22

Kobe says thank you to medical staff fighting COVID-19

Taking inspiration from London, New York, and other cities around the world, Kobe has illuminated ten locations around the city in blue in a message of support, praise, and thanks to medical staff squaring up to COVID-19.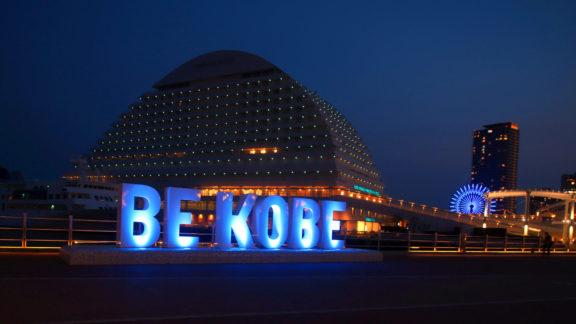 Locations lit up include the iconic 'BE KOBE' monument in Meriken Park, the Akashi-Kaikyo Bridge, and the Ferris wheel in Harborland, which also displays 'arigato' across it.
Kobe city will be posting images on their social media pages of the locations over April. With everyone still being urged to stay home, the social media posts will give people the chance to see the sights without having leaving their homes and provide a moment to reflect on the critical work being done by medical staff on the frontlines in the fight against COVID-19.
Kobe city also announced on April 21st that they will set up a new fund that will provide support to staff working at hospitals in Kobe affected by COVID-19. Contributions will come from individuals and private companies and will be used to provide long-term financial support to exhausted staff, cover expenses for mental and physical care, and accommodation costs for staff to help prevent the spread of the virus to their families.