2018.06.13

Shape up with some morning exercise! The 91st Annual Meeting of the Japanese Orthopaedic Association

From May 24th – 27th, the Japanese Orthopaedic Association held its 91st annual meeting at the Kobe Convention Center with 10,800 in attendance.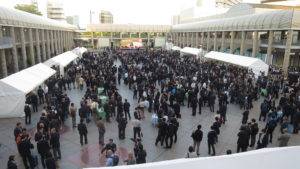 The annual meeting is famous for its goodwill sports tournament that takes place at 6am every morning as part of the meeting program. This year twelve sporting facilities were rented out and medical departments from various well known universities battled it out tournament style in Baseball, Soccer and Basketball. Every match was at fever pitch with the participants and spectators getting amongst the action.
The stadium used for this Soccer tournament unique to Kobe was held at the Kobe City Misaki Park Stadium, home to Vissel Kobe who recently signed former Barcelona and Spanish football star Andres Iniesta and host to the 2019 Rugby World Cup.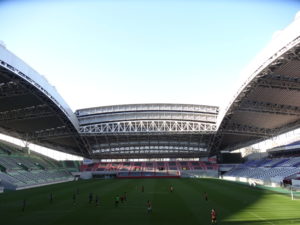 Beginning with the Rugby World Cup in 2019, Kobe will play host to a variety of large scale sporting events in the build up to the 2020 Tokyo Olympics and the World Masters Games.
The Kobe Convention Bureau is looking to make the most of what is being referred to as the "Golden Sporting Years" in Japan as it looks to create unique programs orientated around sports events for incentive tours and any group with a passion for or interest in sports.