2018.06.13

Japan Night at the Aquarium! Techno-Ocean 2018 in Kobe.

The international meeting 'Techno-Ocean 2018' took place over five days in Kobe from May 27th -31st.

This year the meeting was combined with the American science technology conference OCEANS' bringing 529 participants from abroad representing 29 countries with total attendance figures hitting 754.

On the third night participants took part in Japan night, a gala dinner at the Suma Aqualife Park.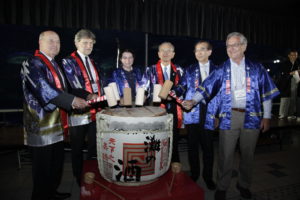 With the stage set up directly in front of the main tank, guests enjoyed dinner and drinks, and the traditional 'Kagamibiraki' Sake barrel breaking ceremony while various species of sharks, fish and other marine life swam by in the background.
On the 3rd floor a smorgasbord of Japanese cultural activities and cuisine, including sushi, tea ceremony, and a traditional 'Koto' performance was popular with non-Japanese participants.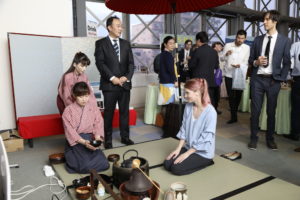 For the closing guests were treated to a gravity defying acrobatic performance by the parks Dolphins. In sync with the trainer, the dolphins delighted the crown as they performed along to music and a light show. Going forward, the Kobe Convention Bureau is looking to ramp up its unique content offerings for the MICE market