2018.06.13

The Theme is White! Kobe White Dinner

Approximately 650 people attended 'Kobe White Dinner 2018' on June 2nd in the former foreign settlement area of downtown Kobe.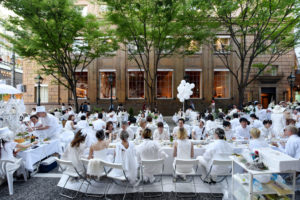 Taking inspiration from the original 'Diner en Blanc' started in Paris, this year marked the 5th time the event has taken place.
Roads were closed to vehicles in Kobe's historical former foreign settlement area, transforming the entire block into a stylised party venue. Participants donned their whitest wear and decorated their tables, demonstrating uniqueness and creative flare despite the seeming limitations of a strict all-white theme. No doubt, participants enjoyed an evening of elegance and merrymaking that will not be forgotten.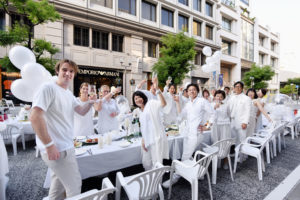 This Kobe Convention Bureau also joined the festivities for the second time this year. Kobe's White Dinner takes advantage of some of the city's most unique venues creating an atmosphere that brings people together. This style of event is a great fit for the MICE market, particularly incentive groups.