2018.06.27

Japan's No.1 Sake Destination – Experience Kobe's 'Nada Sake' at your meeting!

From the 14th ~ 17th of June the Kobe Convention Center hosted the 23rd Congress for the Japanese Society for Palliative Medicine. With Kobe being well known for its Sake brewing culture, JSPM President Dr. Kizawa (Kobe University) made the suggestion to set up a "Sake Corner" within the poster session space, providing participants with the opportunity to sample twelve kinds of the local 'Nada Sake.'

After celebrating the opening of the congress with a toast, the poster discussion began providing participants and presenters with the perfect opportunity to build rapport and hold discussions.

The Sake corner proved to be a big hit! Large crowds gathered, with everyone taking their Sake selection very seriously.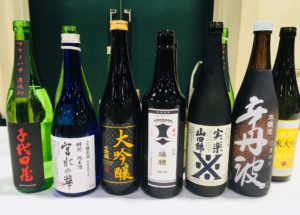 These Pharmacists and Sake enthusiasts from Kanagawa heard about the 'Sake Corner' through an announcement during the congress and had been looking forward to the opportunity to sample various kinds of local Sake.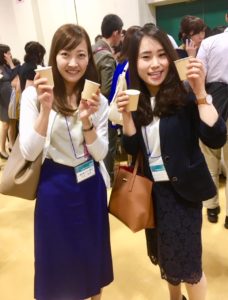 Participants from The University of Fukui Hospital said, "As Fukui is a rice producing area, we have plenty of opportunities to drink Sake," and indeed they seemed well aquatinted with Sake, commenting "Miyamizu no Hana' is very fruity," while the "Daiginjyo (top quality sake) is reminiscent of Amazake and is easy to drink." The Sake Corner was a resounding success on all fronts, introducing both local produce and Kobe's unique culture, as well as injecting some fun into the congress.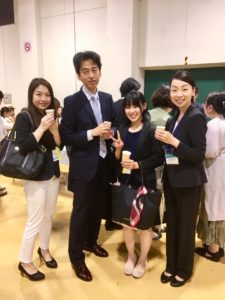 The Kobe Convention Bureau offers robust support to organisers. If you are interested in hosting a Sake corner or similar attraction at your event in Kobe, please contact the bureau for advice and support.