2019.11.07

Combine your MICE Event with the Japanese tradition of hot spring bathing

Nestled in the mountains that loom over Kobe city lies the ancient hot springs town of Arima. With many references in documents and literature dating back to the 8th century, Arima is one of the oldest known hot spring towns in Japan. For over one thousand years it has been used as healing retreat by emperors, feudal lords, travel worn samurai, Buddhist monks, geisha and regular folk alike.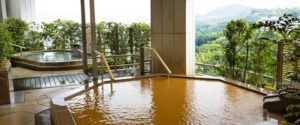 Located on a hilltop overlooking the town is the Arima Grand Hotel. The hotel, more akin to a resort has recently reopened its newly renovated east-wing and a brand new 637m2 hall complimented by flexible breakout rooms that can be used for meetings, Karaoke parties, lectures and more. With a large and open lobby space, open kitchen, the new building is both modern and traditional with attention to detail at the forefront of the design.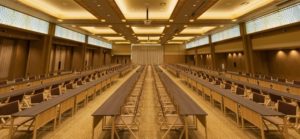 The resort feature a variety of natural hot spring baths and pools, restaurants, large Japanese garden and a beautifully constructed and maintained teahouse with immaculate gardens where delegates can relax, recharge and indulge. The small quaint town of Arima's also offers a glimpse into the charm of old Japan and an escape from the bustling center of Kobe, that can be reached via train or bus from Arima in 20 minutes