Dynamic City
An experimental city that continues to shape the future with innovative ideas
Inspired by the nature that surrounds it, Kobe is committed to creating a sustainable society and is focused on enabling an environment that encourages and supports startups that share this aim. It is working towards achieving the SDGs, including promoting innovations in new energy to create a carbon-free city.
Development of next-generation energy
In 2018, Kobe conducted a test to generate power using only hydrogen. For the first time in the world, it succeeded in supplying multiple public facilities, including the Kobe International Exhibition Hall. Trials in long-distance transport and storage of hydrogen are also underway. As the only advanced energy city in Japan to be a member of the WECP*, Kobe is contributing to global energy advancement.
*

World Energy Cities Partnership: Shares the services and knowledge of the energy industry and carries out exchange cooperation projects between member cities.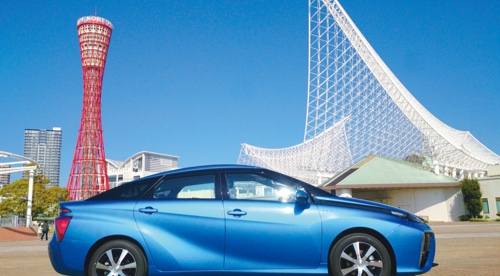 A new business area surrounded by nature
The "Rokko Sanjo Smart City Concept" was launched in 2020, to create a new working environment in an area rich in natural beauty. Since the launch of the concept, Kobe has created the "ROKKONOMAD" shared office space in the woods of Mt. Rokko. Equipped with cutting-edge technology, this shared co-creation space provides companies and creators with a place to connect and collaborate in new ways. Recent projects have been focussed on addressing key social issues such as population decline and ageing.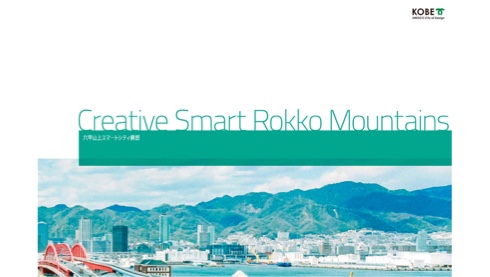 Various startup support programmes
Kobe City has implemented its own startup support measures that have attracted domestic and international attention, such as an entrepreneur development programme in collaboration with 500 Startups*1 based in Silicon Valley. In recognition of Kobe's achievements, in 2020 UNOPS opened GIC Japan, an "incubation" facility to work towards the SDGs*2.
*1

One of the world's leading active startup investment funds.

*2

An innovation base that the United Nations is setting up in 15 locations around the world. Established in Kobe in November 2020 as the third base in the world and the first base in Asia.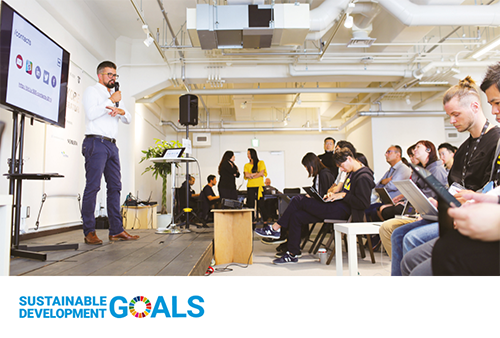 Why KOBE