Livable City
A symbiotic city that promotes welfare and disaster prevention
Kobe was one of the first cities in Japan to focus on ensuring its citizens' wellbeing, passing its Welfare Act in 1977. After the Great Hanshin-Awaji Earthquake that struck the city in 1995, Kobe took the opportunity to reconstruct a resilient city that would improve its citizens' quality of life. Recognising the importance of residents helping each other, Kobe promoted community-level disaster prevention projects, which have been positively evaluated by the United Nations. Kobe is certified as Japan's first advanced disaster prevention "role model city".
Efforts to improve civil welfare
One initiative to come out of the Welfare Act was the creation of Kobe's "Village of Happiness", which supports independent living for vulnerable citizens, who are empowered to assist each other. Following the 2016 G7 Health Ministers' Meeting in Kobe, the city put renewed focus on citizen welfare, launching the "Dementia Kobe Model" for dementia prevention and patient support.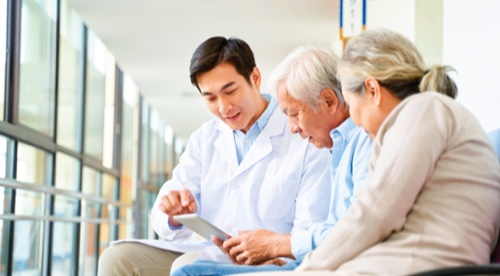 A city where you can connect with the community and live with peace of mind
International disaster prevention guidelines originating from Kobe
At the 2005 UN World Conference on Disaster Risk Reduction, held in Kobe, reconstruction efforts after the Great Hanshin-Awaji Earthquake were recognised and an international guideline, the Hyogo Framework for Action, was established. With world-class expertise, Kobe's knowledge has informed response guidelines and disaster prevention worldwide.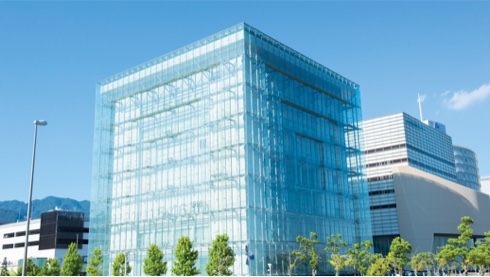 Disaster information sharing service "SIP-KOBE"
One crucial lesson the city learned from the earthquake was the importance of citizens helping each other. Combining the knowledge of the disaster prevention community and new technology, Kobe launched the "SIP-KOBE Demonstration Training" service via social media, which allows citizens to share information in the event of a disaster.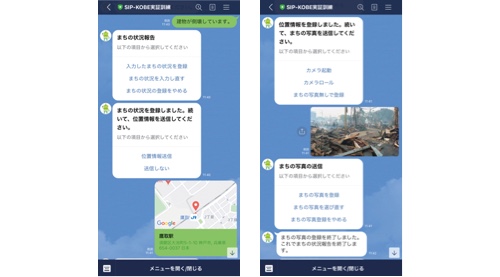 Regional cooperation system for infectious disease control
Following the G7 Health Ministers' Meeting, Kobe City strengthened its infectious disease management system. Using digital technology, the "Kobe model" promotes early detection, regional cooperation, and leads to infection control through information-sharing on the portal site.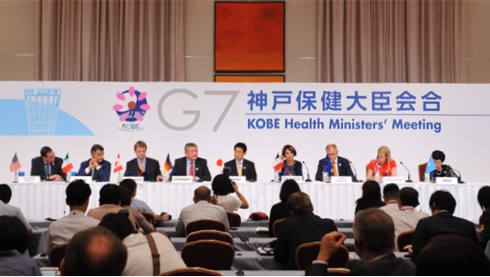 Why KOBE